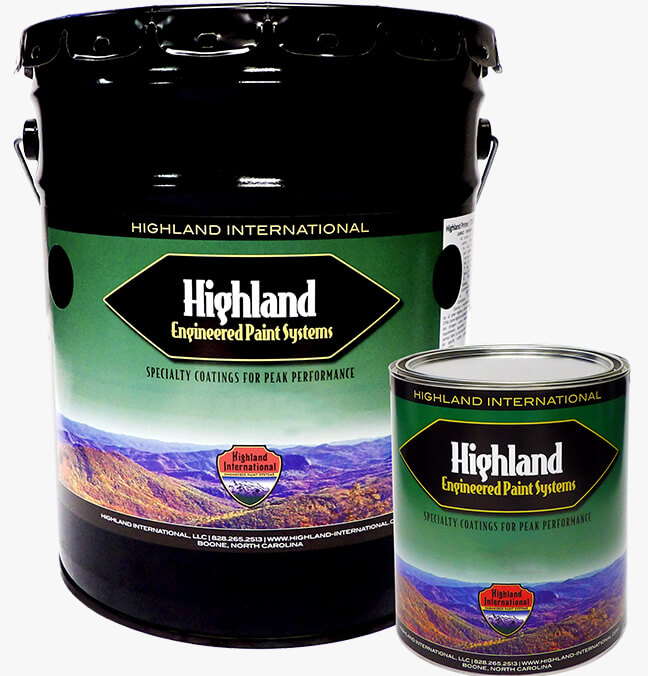 77-HF Series
Industrial Epoxy Primer
Highland 77-HF Series is the latest in industrial epoxy primer technology. To Start, it features fantastic corrosion protection. Additionally, this industrial epoxy primer is highly surface tolerant. It may be applied direct to metal, and straight over tightly adhered rust. It completely seals the substrate off from future corrosion. What's more, existing rust is stopped in its tracks by a complicated system of rust inhibitors. 77-HF Series is the perfect industrial epoxy primer for feed bins, pipes, tanks, and any other structural steel. Visit our Industrial Maintenance Coatings page for more industrial epoxy primer options.
Additional Features
Industrial Epoxy Resin
77-HF Series is based on a unique industrial grade modified epoxy resin. To be more specific, it is a polyamide adduct epoxy. This unique resin is the key to top-tier performance. 77-HF Series combines industrial performance with superior adhesion to create a unique industrial epoxy primer. Furthermore, this unique resin promotes extreme corrosion resistance. Increased corrosion resistance translates to fantastic service life even in harsh environments.
Epoxy Coating for Active Condensation
77-HF Series industrial epoxy primer is suitable for use as a coating for active condensation. By employing a wipe-then-roll method, actively condensing pipes can be painted while in service. This unique feature sets it apart from competitor industrial epoxy primers. It promotes premium protection with no shutdown required.
Easy to Use
77-HF Series was formulated to be easy to use. Any painter, from novice to expert can achieve a fantastic looking, long lasting finish.
Available Colors
Got a Quick Question?
For any questions, send us a message and we will get back to you as soon as possible with all of the information you need to get started.