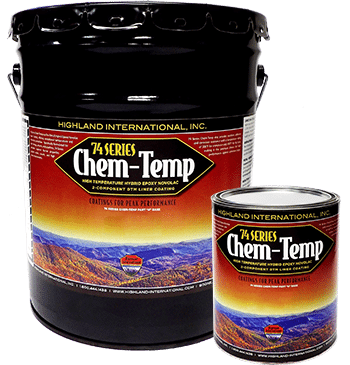 74-HF Series
450ºF Hybrid Epoxy Novolac Liner Coating & DTM
Highland ChemTemp 74-HF Series is a unique hybrid epoxy novolac liner coating. It was formulated to outperform competitor products in the same category, and packs some fantastic features. To start, 74-HF shows superior chemical resistance at a relatively thin film thickness of 16 mils TDFT. In addition to extreme chemical resistance, 74-HF Series features the temperature resistance of our high temp coatings. From very hot to freezing temperatures, 74-HF Series can handle a vast temperature range. It provides durable protection to substrates ranging from -50°F to 450°F.
Common Uses
Internal Pipe Paint System
74-HF is providing next-level protection to pipelines all around the world. This superior protection is achieved through a combination of extreme chemical resistance, and high temperature resistance. Additionally, 74-HF Series features ultra-high cross link density which provides durable resistance against acidic, and caustic environments. For a pig-applied in-situ internal pipe paint system, check out our 74-IS internal pipe paint.
Tank Liner & Vessel Coating
When it comes to tank lining, 74 Series is the top solution. Due to ultra-dense cross linking, it provides protection that is equivalent to some 100% solids coatings, in half the mils. Additionally, it is far easier to apply than competitor products in the tank liner category. 74-HF does not require plural component equipment, and features a generous 3 hour pot life. As a result, 74-HF can be easily worked into deep pits and voids. Finally, unlike 100% solids products, 74-HF is easily repairable. All of this adds up to a tank liner that is easier to use, more cost effective, and extremely durable.
CUI Coating
74-HF is an excellent choice for coating under insulation (CUI). Our unique hybrid epoxy novolac base resin provides top-tier performance under insulation. It does this by combining the corrosion resistance of an epoxy with the heat resistance of a high temperature coating. 74 Series completely seals the substrate off from the harsh environment typically seen under insulation. For even more coatings for the prevention of CUI, check out our CUI Coatings page.
Secondary Containment Coating
74 Series is also a fantastic secondary containment coating for concrete. It provides durable protection from harsh chemical attack. 74-HF may be spray-applied or rolled on, making it easier to apply than competitor trowel on systems. Additionally, it features increased flexibility to combat cracking caused by mechanical vibration or concrete flex.
Available Colors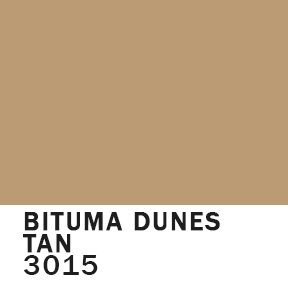 Got a Quick Question?
For any questions, send us a message and we will get back to you as soon as possible with all of the information you need to get started.